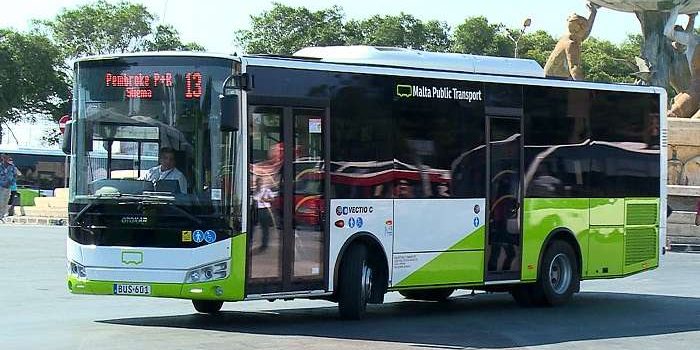 Benefits of applying for a Tallinja card.
Starting from 1st October 2022, holders of the Tallinja card can use the regular day and night buses for free.
It is still necessary to tap the card on the ticket reader when you get onto the bus but no credit on the card is necessary. (omitting to tap the card on the reader may result in a fine)
How to apply for your bus card
To apply for the card you can register for it online. You will need to upload a photo and a copy of your identity card. Apply for your Tallinja card before your arrival to save on fares from the start of your stay.
It may take a couple of weeks until your card is processed, so do think in advance and apply for it early enough to be able to travel around the Island for free.
There is a registration fee of €15 + postage charges for delivery by registered mail. You must also top up the card with €20 to activate it.
This amount of €20 will be available for you to use as soon as you receive the card.
The card can be mailed to you at a local address as well as overseas.
If you are renting a room with us at Looza homestay or renting our Vista Apartment feel free to contact us. I will give you my address and keep the card safely for you until your arrival to save on overseas postage charges.

How to use the bus card
When you get on the bus you simply need to touch the tallinja card on the reader, a green light appears on the reader together with a sound which means that the card has been accepted for travel.
If a red light appears on the reader together with a different sound, the card has been rejected and you must pay the driver in cash to continue your journey.
The card is personalised with your photo on it and cannot be shared with another person.
If you don't have a card yet then you can buy a normal ticket on the bus at the standard rates. (€1.50 in winter and €2.00 in summer)
In case you don't opt to get yourself a tallinja card, make sure you have small change if you want to buy a bus ticket on the bus. It's best to have exact change but if not the closest amount possible. The bus driver may refuse to sell you a ticket if you give him cash notes of €20 or more.
It is now also possible to pay the bus fare by contactless payment using a contactless credit card, smartphone or smart watch.
Reduced Rates for Tallinja Card holders on the Valletta and Cospicua Ferries.
Tallinja Card holders enjoy the added benefit of reduced rates on the Valletta Ferry. This is a ferry service between Sliema and Valletta which runs every 30 minutes. There is also another ferry service between Cospicua and Valletta.
The Ferry services runs throughout the day and there are also some ferries during the night. For more details you can have a look at the ferry schedule.
The crossing takes 7 minutes and is an enjoyable way of commuting between cities and towns traffic free.
Card holders pay €1.30 to use the Valletta Ferry . Non card holders pay €1.50 per journey during the day.
What bus card should I purchase when Visiting Malta?
It is worthwhile applying for a tallinja card before your arrival, but in case you didn't manage to get one, there are the following options :
For short visits to Malta you can purchase an EXPLORE 7 DAY TICKET which costs €21 for adults and €15 for children. The Explore 7 day ticket will permit you to take as many bus rides as you wish for 7 consecutive days.
If you don't plan to use buses much you could opt for a 12 SINGLE DAY JOURNEY CARD which costs €15
You also get 30 minutes free use of tallinja bike included with this card.
Another card is the Explore Plus Card. This card gives the user 7 days of unlimited travel on public transport, including direct services from the airport and to various beaches; 2 trips on the Valletta ferry; and a full-day tour on the hop-on, hop-off buses visiting Malta's landmarks, or a round trip to Comino by boat.
The cost for this Explore plus card is €39
All cards are available to purchase from tallinja kiosks, or vending machines and other authorised outlets. You can also easily order your card online.
The tallinja bus kiosks are found in the following locations : the Malta airport, Sliema Ferries, Valletta bus terminus, Bugibba bus terminus and Mater Dei hospital.
It is also possible to order them online and have them delivered by post either in Malta or overseas.
Order your bus cards online from here
Tallinja Bus App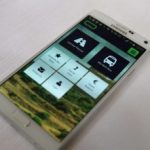 An app for mobile phones called Tallinja is available for easy use. You can download this app from Google play store. It will allows you to see buses coming within the next 30 minutes to the bus stop of your choice. It is also possible to top up your tallinja card by making an online payment by credit card directly on the app.
The app has recently been redesigned to improve on the search facility and usability of the app.
A number of buses are now also offering Wifi connection to commuters as an incentive for people to use buses more often.
TD Plus a pick up, drop off new service
The bus company is now also offering a new pick up/drop off service.
This service is available in the areas of Valletta, Floriana, Pietà, Blata l-Bajda, Msida, San Ġwann, St. Julian's, Swieqi and Pembroke. The service is available every day between 05:30 and 22:30.
You can book this service through the Tallinja app. The fare for this service at the moment is €2 per trip. You can choose to pay by credit card or through the Tal-linja bus card.
This service is not for free and the fare will be deducted from the credit on your tallinja card (for card holders)
Tallinja Bike
You can make use of bikes found in 9 stations around Malta and 2 stations in Gozo. You will need to download the app in order to use the bikes, pick it up from a station of your choice and return it to any of the stations.
Holders of the tallinja card are charged at discounted rates while those without a card will be charged on a pay per use charged per 30 minutes of use.
Google maps App
If you already have the Google maps app downloaded on your phone, you can also use this option to plan out your route by bus. The app will tell you which bus stop to take the bus and where to stop to get to your destination. It will also give you the timings of the buses and various routes possible.
Covid safety measures
The following safety measures are being taken by the public transport company :
The buses are being cleaned more frequently during the day and are being fumigated each night for your safety.
Wearing of facemasks is mandatory for all passengers as well as drivers.
There is a no change policy so do make sure you have exact change if you are paying in cash. It is advisable to purchase a card so as to be able just to tap and make less contact with other persons.
Protective screens have been installed to separate the public from the driver.
Travel by bus for free in Malta.
We recommend long stay visitors to Malta, such as students, Medical electives or interns to get their bus card before arriving in Malta.
Bon Voyage!
How to travel by bus for free in Malta.